Our History
Palmer Johnson Power Systems started as a spin-off of superyacht builder Palmer Johnson Yachts. The company operates sales and service branches across North America with more than 130 passionate, dedicated employees.
Palmer Johnson Power Systems spun off from superyacht manufacturer Palmer Johnson Yachts in 1977 (originally "Sturgeon Bay Boat Works"), with marine-focused branches in Sturgeon Bay, Wisconsin, and Chicago, Illinois.

A combination of acquisitions and startups led to new branches in St. Louis, Kansas City, and Dallas. In 2002, Palmer Johnson acquired the n.a. d'Arcy Company, a Twin Disc distributor with branches in Los Angeles and San Francisco. And in 2015, Palmer Johnson acquired Bowers Transmission in Seattle.
Palmer Johnson diversified into markets including construction, oil & gas, mining, forestry, OEM manufacturing and agriculture. The company has also expanded its authorized product offerings, adding Funk, Dana Spicer, Eaton Airflex, Wichita Clutch, ZF Off-Highway, Carraro, AxleTech, Durst, Murphy Gauges and Cotta Transmission. Palmer Johnson was recently named a JLG Service Center in Los Angeles, Kansas City, St. Louis, and Madison.
Today, Palmer Johnson consists of seven sales and service centers, a fun-loving, people-focused culture, and 120 passionate employees who truly care about our customers and each other.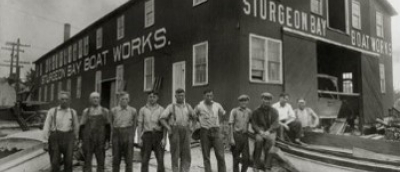 Sturgeon Bay Boat Works
In 1918 Hans Johnson and a partner founded Sturgeon Bay Boat Works, which built wooden sail and power boats up to 50 feet. The company built high-speed army crash boats during WWII, later evolving into a world-renowned builder of aluminum superyachts.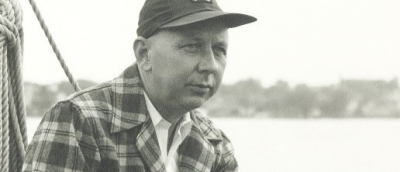 Palmer Johnson, the man
Yes, there was a Palmer Johnson. He was born in Gills Rock, Wisconsin, the northern most town of the Door County peninsula. Palmer joined his dad, Hans, and eventually took over the helm. When Palmer retired, the new owners renamed the company after him.